Good drinks. Good vibe. Good place.
Mint to Be Mojito Bar and Bites is located in the heart of downtown Savannah, Georgia. Delicious cocktails and homemade appetizers. It's time to discover fresh.
All About Mint To Be Mojito Bar and Bites
Discover the Good Atmosphere of Mint To Be.
A bar with a purpose – serve cocktails that ooze with flavor and refreshing fruit, and provide excellent service to our customers. It's all here at Mint to Be. When you crave excellent cocktails, stop on by here and grab one for the table, or take it to go and stroll through the heart of beautiful downtown Savannah, Georgia.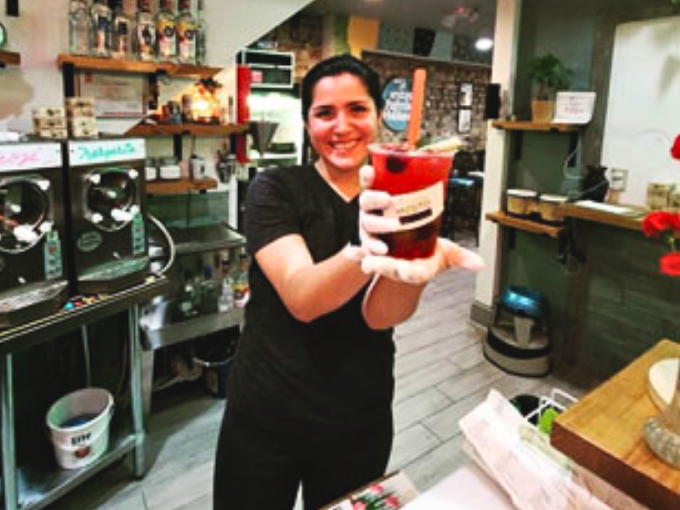 Original recipes and hand-crafted mojitos are available in an array of flavors. We also offer non- alchoholic versions of our famous mojitos, and other various delicious concoctions. Your only issue will be, which one to choose!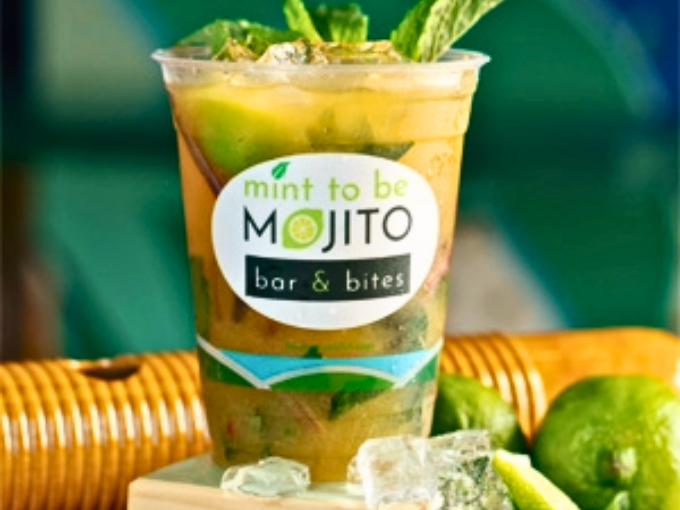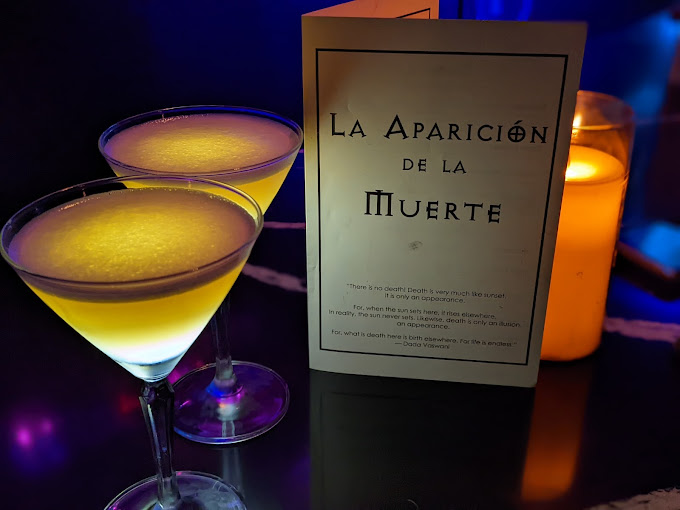 We provide outdoor and indoor seating for our patrons. But if you're looking to a little more upscale, come on by in the evening. Our "not so secret" but "oh so lovely" speakeasy, La Aparicion, will have the party going. Either way you have a perfect spot for a group get-together for a night out on the town!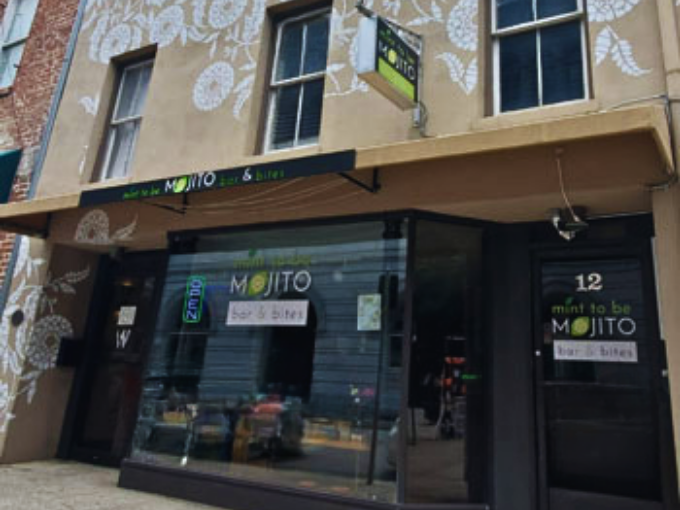 Take a break from the Savannah heat with a refreshing cocktail and some bites from our gourmet kitchen. It's the perfect recharge that you deserve! All are served by professional, friendly staff. We are excited to have you join us! 
Have a Mojito. Relax. and Eat.
Come in and smell all the fresh ingredients of natural fruit muddled with passion and energy. Our small bites are tempting Latin American homemade recipes that include delicious empanadas, tamales, papa rellenas, and more! 
It's all for you, made with love, from Mint to Be.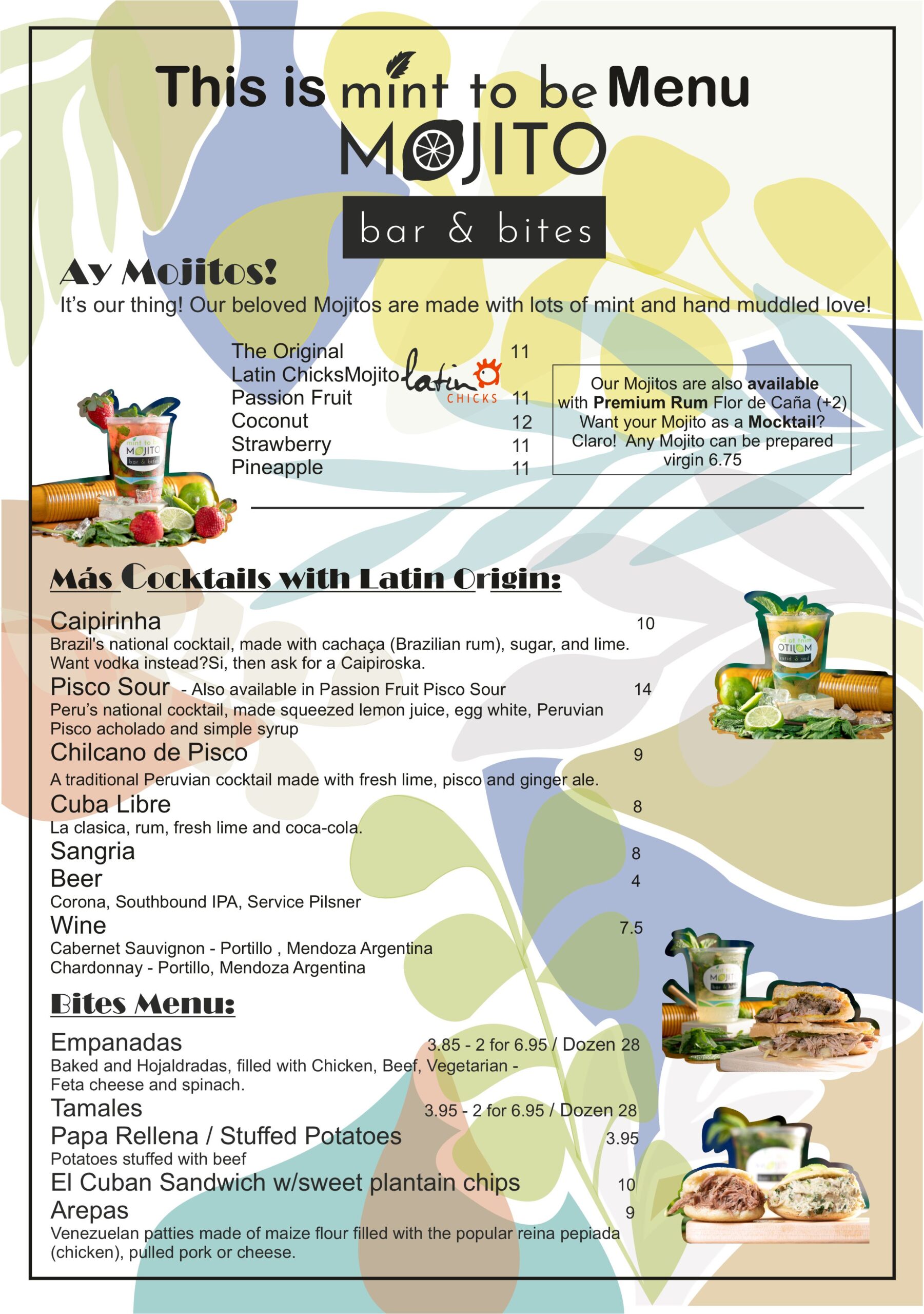 · Delightful Cocktails and Savory Snacks ·
We can cater to private parties with reservations in our luxury speakeasy, La Aparicion. Take your next special event from booked to elevated with our speakeasy special event lounge.  
Reservation accommodations can be arranged with minimum purchasing. Please use the contact form to inquire.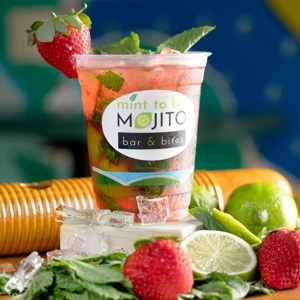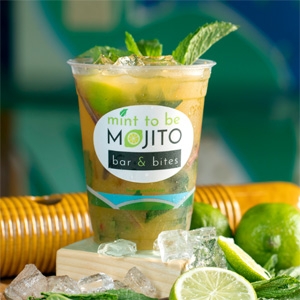 Easily the best mojitos I've ever had! This is our go-to hang-out bar, and we come every time we're downtown or have friends visiting. The ingredients taste so fresh and delicious. Such a fun place to grab drinks and a snack (get the empanada!) The space is lively, and the staff is fun and friendly.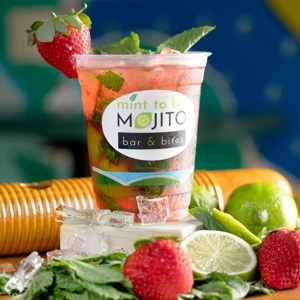 Yummy!!! Great drinks served here with super friendly staff! Nice variety of drinks for everyone to find something they like!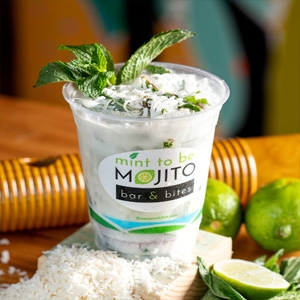 If I could give this establishment 6 stars I would! Always a must-do when we're in town, and the only place we'll order a mojito on the east coast. The empanadas are out of this world, and so are the staff. Just enough variety on the menu without feeling overwhelming, and everything is consistently delicious.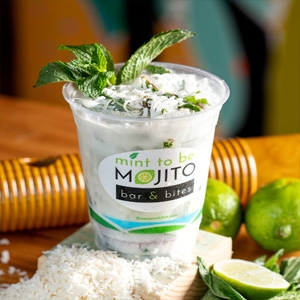 It is an absolute must-have if you visit the Savannah downtown area. My wife and I tried a few different ones over the weekend, and all were amazing.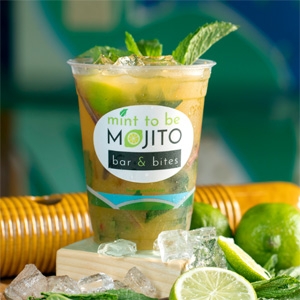 First time trying a mojito, but it was sooooo good! Definitely recommend. They use fresh ingredients and it tastes absolutely amazing. I got the very berry seasonal flavor mojito. You get your money's worth for the price. Staff was very nice too! The vibes were fantastic.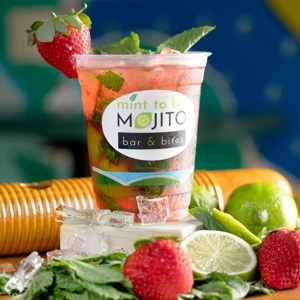 Mary and her team assisted me in hosting my daughter's birthday party at La Aparicion where the food was catered by Latin Chicks ( AMAZING FOOD) Really nice spot with superb customer service!!!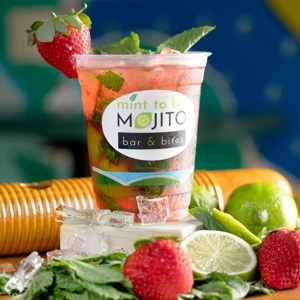 We are locals and make a point of coming here specifically every time we come downtown. The family is so kind and we are always made to feel at home. Strongly recommend adding to your Savannah must-do list! P.S. at night…. Make sure to ask for the bathroom code. You'll be glad you did!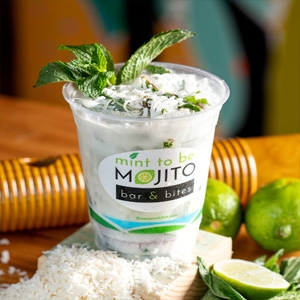 Cool speakeasy in the back behind a hidden door - ask the bartender. Miller, the bartender poured us some awesome drinks!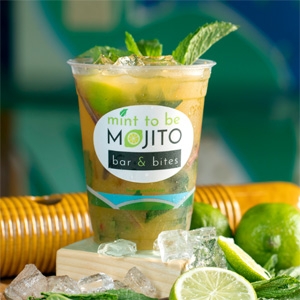 5 stars isn't enough to express how incredible this place was. The mojitos are unlike anything I've ever seen and tasted. Beautifully crafted and delicious. We tried empanadas, the cookies, a Cuban sandwich, and then more empanadas. I don't know when we will be in Savannah next but this will be our first stop. Do not skip out on this one!!
· Our Amazing Team and Our Values ·